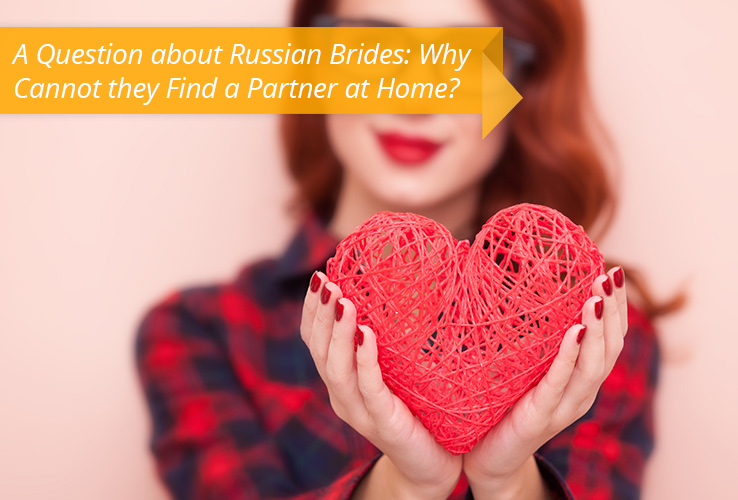 To answer the question about why people do some specific actions, we need to put ourselves onto the place of this very person. The main questions we have to answer today is about the causes making Russian beautiful women search for love outside their home country and reasons why they cannot do it in Russia. First of all it is advisable to clear one point about the possibility of search for a life partner. I suppose those nice creatures really can do it, but they are not fully happy with the variety of choice.
The Ratio of Male and Female Population
There is one Russian song with the words that there are only nine men for every ten females. Depending on the place of living, these figures may differ slightly. It is the gospel truth that the number of men in Russia is smaller than the number of women. The smaller the city or village is the fewer men you are likely to meet there. You will be shocked after visiting several Russian villages where you will meet only females and one or two drunk men for the whole place. It makes Russian ladies either fight for their own guys or try their luck abroad.
Due to the fact that the number of males is smaller, they behave the way that is not suitable at all. They usually drink too much or even take some drugs. The greatest problem is that they refuse to work and earn money. That is a really sad picture, because when it is time to make up a family and give birth to children, Russian women have no choice. Most of they just take this situation for granted and then complain about their unhappy life to their mothers or friends.
Studying or Business Trips outside Russia
Nowadays more and more Russian girls study outside their home country to get higher education or some specific qualifications. These girls decide to marry a foreigner not to come back to Russia. They usually start the search for the only one long before the graduate from the educational establishment. Such girls will be able to find a well-paid job at your place and she will be already used to local way of living before you meet. That is not so important what type of education she wants to get, because you can always prompt her the better variant.
Russian people have a tradition to travel somewhere abroad once a year on vacation. If the woman likes one or another country and people living there, she will dream of coming back there. Another variant may be a business trip. There are many international companies with their offices in Russia, so she can travel to your country quiet often that she will ask the dating agency to find the husband for her in this very country. There is no sense in searching for love in home country if your thoughts and dreams are only about another place of living.
How do Russian Brides Search for Love?
It is important to answer this question before starting any relationship with a Russian cutie. If you meet a Russian woman in real life at any public place, what you expect her to do. You should think of it and compare to real opinions and thoughts of real females from Russia. They will never make the first step to get acquainted with you, no matter how hard you try to win her attention. They are too shy to do it. That is the gospel truth, so throw away all the prejudices you have in your mind about dating these girls.
Russian ladies choose dating agencies services to make sure the dating will be safe and they will not have to overcome their modesty to get in touch with you. When you meet a Russian girl, be sure she has already come through making a hard decision of what type of man she needs and readiness to change the place of living. Keep in mind that these women have to go through difficult conversations with relatives about relationships with foreigners as they have a great influence. It is you to appreciate all the attempts of your Russian woman find happiness with you.