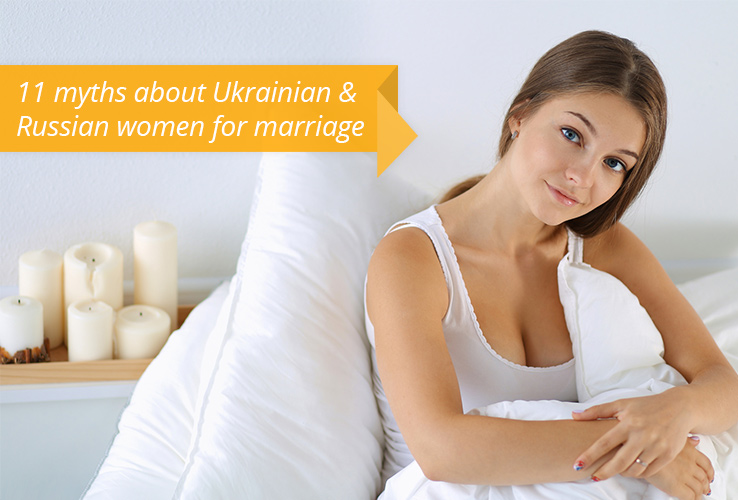 Online dating is considered to be the tendency in communications and building relationships through the last several years. More and more people decide to check the opportunities of the World Wide Web in searching for the right people for long-life relationship and marriage as well. It is a well-known fact also, that there are a lot of Russian and Ukrainian women who use online dating platforms every day to look for the potential relationships and husbands. Usually the reason of such popularity of online dating platforms in Russia and Ukraine can be explained by the poor country with the low level of values and cultural issues and the overall desire to relocate to the stable and developed country or city.
There is a concrete stereotype that Russian and Ukrainian women are searching for the future husbands only on the Internet. More and more people around the world have many different stories about the women from the CEE countries and their desire to marry billionaires from the developed countries. The whole collection of such stories became into the 11 most popular myths created across the web about Russian and Ukrainian women.
Women search for men with money
Russian and Ukrainian women nowadays are using Internet and online dating platforms in particular to find the love of their life. Of course, it is obvious, that they are searching for the men from European countries, USA and some other developed countries in the world. They dream about the stable career of their men and happy family with children. Actually, the real reason, why Russian and Ukrainian women are searching for men online, is that they care about their future and emotions. They really fall in love with a person, but not with his money.
Women are not reliable
There is a myth that Russian and Ukrainian people are not serious in the relationships with men all around the world. Basically, this stereotype is somehow connected with the first myth about the money issue and mercantile plans. Russian women are considered to be the most reliable and faithful people in the world. They value their relationships and family as well.
Women do not understand language
Many people around the world strongly believe that Russian and Ukrainian women do not understand any other language and even do not try to understand it. Actually, it is a very individual question, connected mostly with their education in school and university. Moreover, there are Ukrainian and Russian women who use translators during online dates with foreigners, nevertheless decide to study the language when it comes to the serious relationship.
Women are not adapted to cultural differences
Ukrainian and Russian women nowadays are open-minded people who try to discover something new, explore new cities and cultures as well. More than 80% of all women who are looking for potential men on online dating platforms, are opened for the completely different style of life as well as values.
Women become self-lovers and egoists after the marriage
It is a strong feeling of men in the world that women change after the marriage. But this issue can be also considered to men. What is important is the feeling and emotions to the person you are going to marry soon.
Women have the only goal to relocate to developed country
It is important to say that modern Ukrainian and Russian women are searching for the men to love during the lifetime, to care about and to have children with him. Relocation to another country means stability and good ecological and social environment. But it is not the priority for Ukrainian and Russian women when they are searching for the potential foreign husband.
Women have a shortage of men inside Ukraine or Russia
This myth was born when the amount of Ukrainian and Russian girls has risen across the online dating platforms. Women are searching for the good-looking, successful and lovable person to marry and this factor is not connected with the shortage of men inside their countries.
Russian and Ukrainian women are not educated
Nowadays Ukrainian and Russian women are more educated as women in Asia, Africa, Latin America and the other countries. Most of them are successful in their jobs. Education plays a very big role among other life values of the women.
Women do not want to work and develop as a professional
Actually, it is an individual story of every Ukrainian or Russian girl. Nevertheless, it is a well-known fact that these women do not search the strong and happy relationship with successful and interesting men from the developed countries. They are willing to rise and develop together.
Women from Ukraine and Russia are mean and greedy
Many people in the world are mean and greedy. Ukrainian and Russian women are kind and generous though many decades. Family relationships are valued a lot in these countries. So, particularly there is no need to be mean and greedy for them to be happy in their relationships.
Women want to marry the old foreigners with a lot of money
There are different women in Ukraine and Russia, indeed. They all have completely different goals and aims in their life. Some of them plan to develop their career, the others think about moving abroad and marry a successful foreigner. There are some Ukrainian and Russian girls who plan their marriage to be happy, and the other – to be successful. Women do not search money on online dating platforms. They search for love and respect.