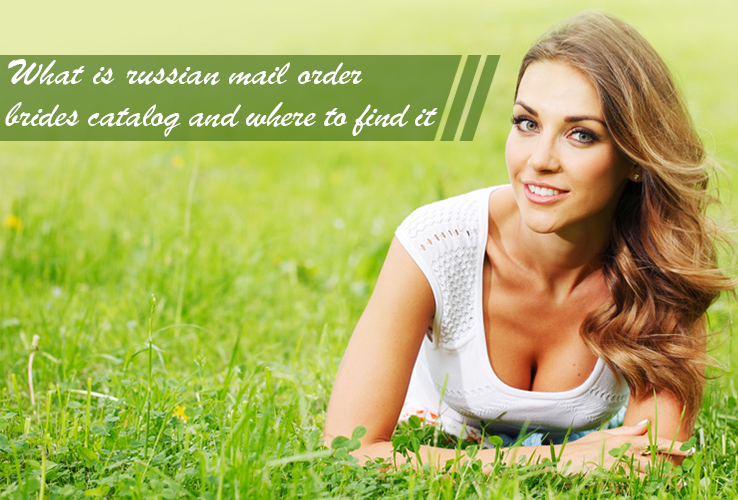 Russian women are becoming more and more popular among men from other countries. The reason is surprisingly simple – they make perfect wives and possess all the required qualities. The increasing demand for Russian ladies has resulted in appearance of a great number of Russian mail order bride services and other marriage agencies. These agencies help men from American and Europe, who might like particular type of women, find the right one. Some of the agencies provide services at a fixed price – men get access to Russian mail order brides catalog only after paying a certain fee.
If you are looking for a Russian bride and you are absolutely new to the industry of online dating and international dating, you need to be rather careful with the agency you want to use to find a Russian bride. Due to increasing popularity of international dating, swindlers have also invented a lot of ways to earn some money. As matter of fact there are scam web sites, which are used to get money from western men, who are so eager to meet Russian ladies. Unfortunately, these web sites greatly contribute to creating bad reputation of international dating. It is extremely important to use verified and reliable web sites. If you are not sure whether a particular web site or marriage agency is good, you can discuss it with other men who have experience on various forums.
After finding the right web site and registering profile, you will be astonished by the amount of attractive women you will be able to find in the catalogue. Thus is the exact moment when you will ask yourself – are they real? How such beautiful women can be single? No need to worry as, yes, these ladies are real. The reasons why Russian women try international dating are different. Here are the most popular reasons:
Desire to find a caring man. An average Russian woman will tell you that Russian men take women in Russia for granted. They believe that this is their duty – to work, to raise children and do household chores. This attitude to women and marriage has been laid down many years ago after World War II, when men were scarce. Moreover, most Russian men have drinking problems. Some are even able to hit a woman when being in the state of alcohol intoxication. Western men are absolutely different as have been raised based on different principles. They respect women and have more caring attitude to them. They know how to court women and give such a desired feeling of protection. This is what most women lack in Russian.
Russian women want their children to have a better life. Economic conditions in Russia do not provide too much space for bright future. Women want to raise their children in countries with a better educational system, better level of health care and higher family values. After graduation from a good university their children will have better career prospects and chances to get a well-paid position in international companies. Let alone the fact that living conditions in developed countries are much better.
Russian ladies are curious about everything new. It may seem strange but it is true – Russian women are naturally curious and adventurous. They are open to exploring new things and cultures. If you check profiles of most women on international dating web sites, you will see that most of them adore traveling. Moreover, most of these wonderful ladies learn foreign languages. They understand that if they want to meet a good man, they need to correspond to higher standards of life abroad, and be able to speak foreign languages.