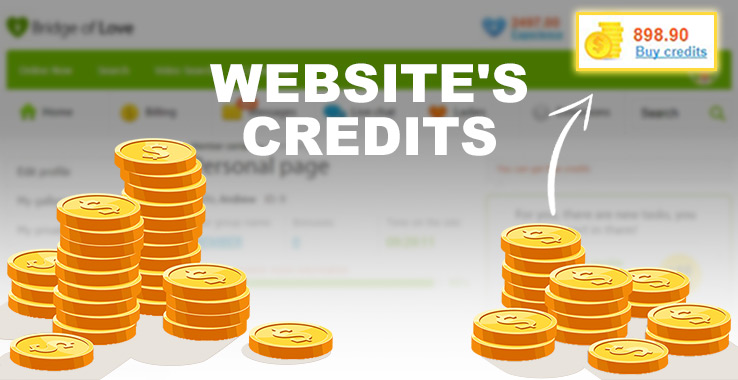 Credit is an inner value of payments on the website, with which client pay for services. Credits can be purchased by packs with online transactions, received as bonus for activity on the website, received for completing tasks or granted
by administration.
After purchase of credits they will go on client's account and can be used at any time. If client does not show any activity on the website for more than 365 days or decided to delete his account, his credits balance will be nullified.
Website's Administration never edit client's credits balance manually, all is
controlled by billing system.